So, not only has Dr. Seuss's estate ceased publication of several of his works for being "problematic," eBay is now allegedly banning the sale of certain titles.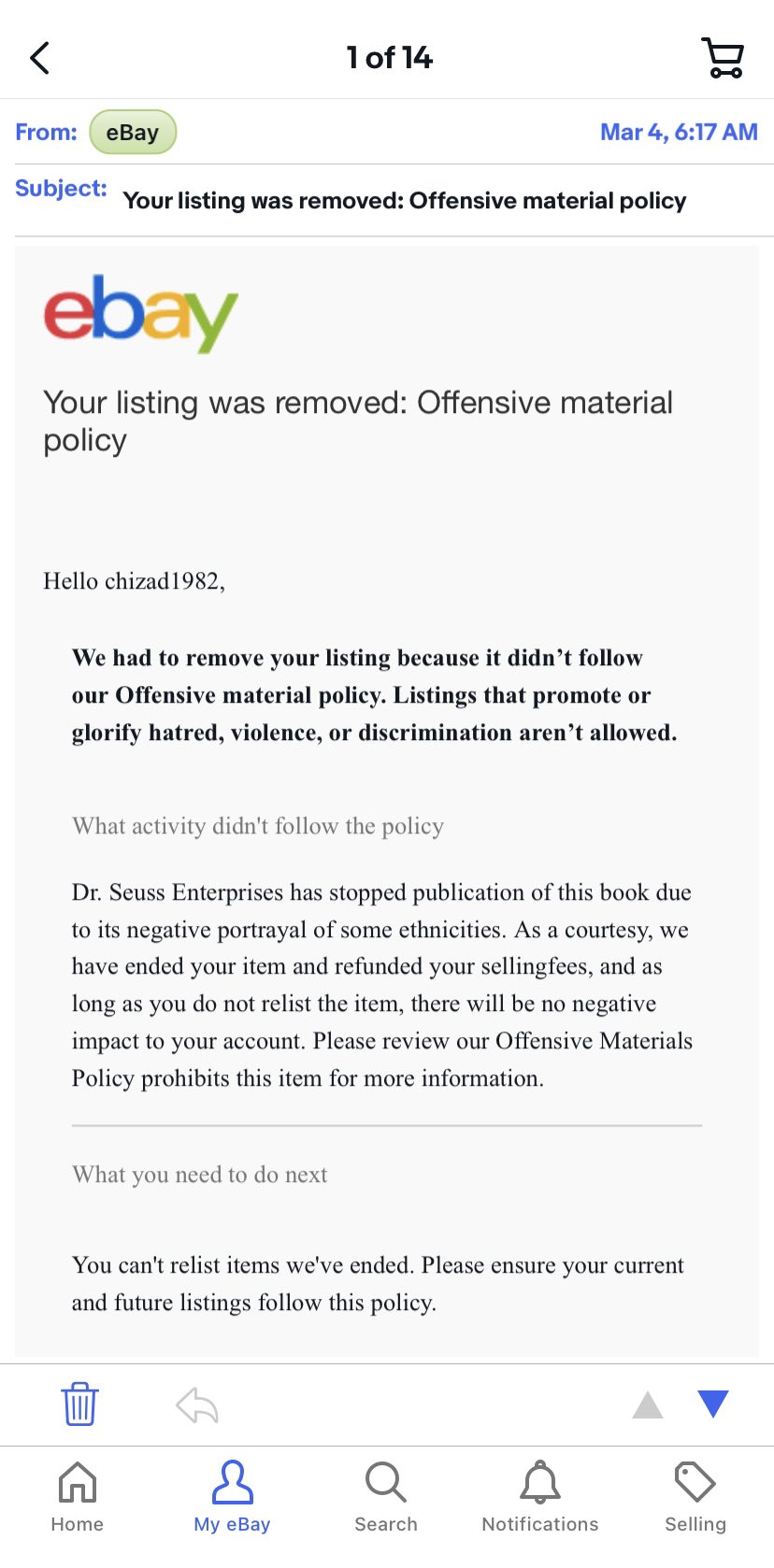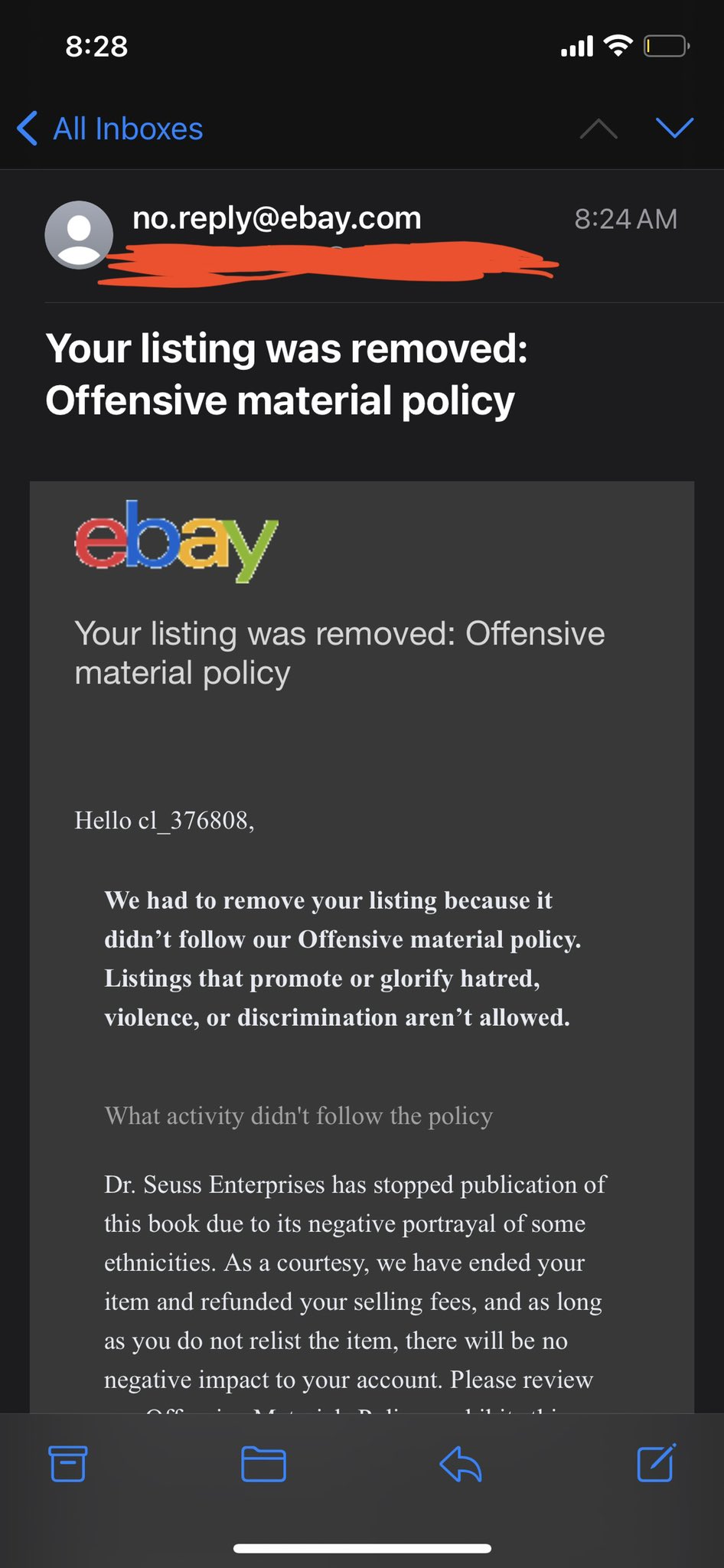 This is a huge blow to potential aftermarket trade of these now banned books.
But you know what? This is the future that Dr. Seuss deserves. Maybe if children hadn't been raised for decades on his anti-capitalist trash stories and books that presented Communism and Capitalism as equivalent with non-sensically trivial differences, we wouldn't be in the mess we are now and his books would not be banned by his own estate for wrongthink.
We're living in trash world, now, and we earned it. For all of the conservatives ablooblooblooing over losing Dr. Seuss's books, remember: He is one of the people that did this to you.