eBay now seems to be confirming to sellers that a publisher allowing a book to be discontinued/go out of print means that book is now a prohibited item.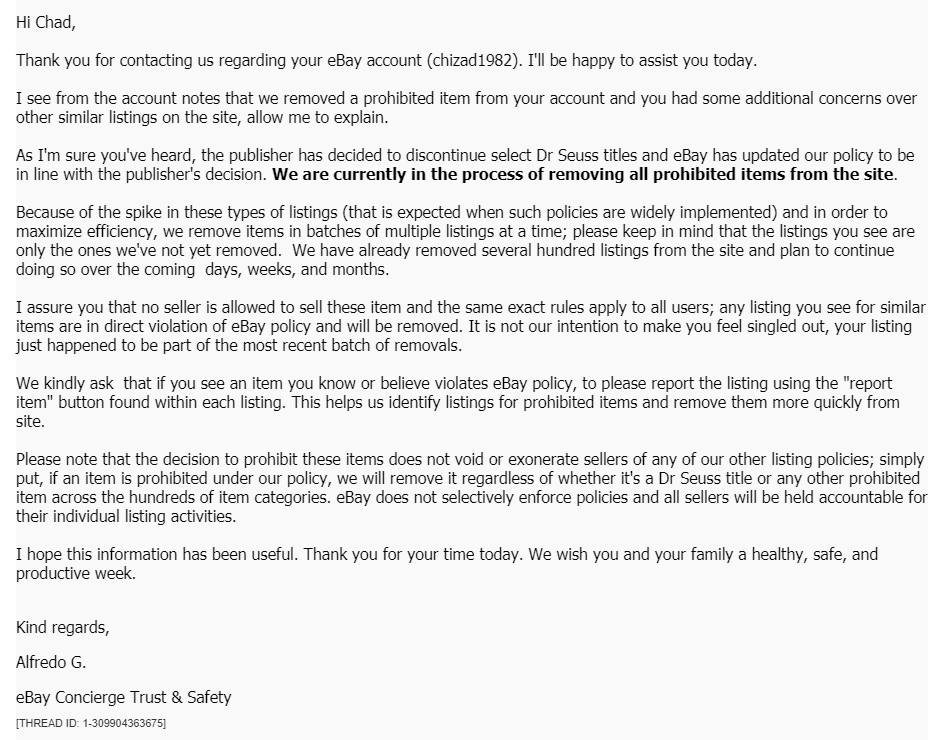 This is an astounding and chilling policy decision.
I can't think of any way to change the course of big tech, can you?