You heard it here first, folks!
Reggie Byers just stopped by the Cirsova blog to let us know that he plans to digitally reprint the first four issues of Shuriken and intends to launch an ongoing.
I hope that Marvel/Disney does not fight him over the rights to the character. While Malibu/Eternity owned the character, the Shuriken in Ultraverse/New Exiles was an entirely different character [Brittany Chien; chinese instead of japanese; some superficial similarities, but otherwise a distinct character], and Byers' Kyoko Shidara never appeared in any Marvel titles.
It's kind of strange… Shuriken is a property that I called "mediocre," [and admittedly, the art and writing are sufficient but not great], but there's something about it that spurred a fervent interest in it. I've got ALL of Shuriken now [except for #9], multiple copies, even, as I tracked it all down.
Contrast that with Billy Tucci's Shi, which I checked out because of the Kickstarter and picked up a bunch of back-issues from a bargain bin. While it's VERY similar and better technically in almost every way, it just leaves me feeling 'eh…'
But this girl? I love her.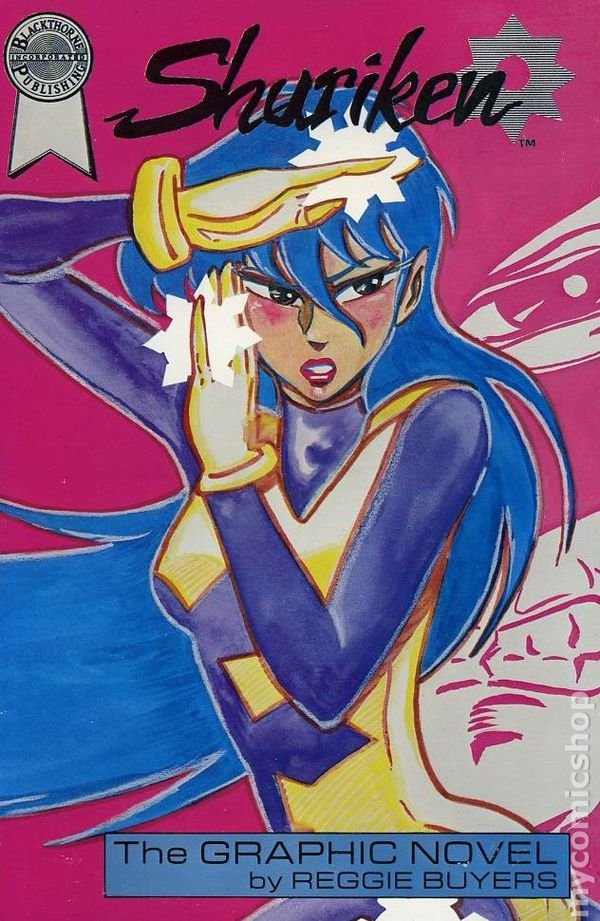 One of the few pieces of comics "memorabilia" I own and am incredibly proud of is an original portrait Byers did of Shuriken. It was listed only as "anime girl" and I got it for a song. I'll have to scan and post it one of these days.
Meanwhile, I would be remiss to not mention that Cirsova Publishing is reprinting another cool black & white 80s indie comic, Badaxe. The first issue is reprinted in our spring issue and we'll be serializing it over the next two issues later this year.