Something interesting worth noting is that Martha Klemm is NOT the "Goth from Boston." Yes, she's mildly clairvoyant, yes, and she was the protagonist of a "gothic" horror [what the editors of All-Story Weekly refer to as a "different" story]. But…
The title is actually an artifact of this line:
"It was wonderful to hear the chaste lips of Cabot Selwyn reproduce the speech of the old Yorkshire mariner—as if from the portals of a Greek temple were to issue a Gothic gargoyle."
Cabot Selwyn, the stodgy university biology professor, is quoting the uncle of his cute tomboy maid (Polly King) describing how she would "wallop" the boys, "but the first one as licks [her, she'll] marry him."
So, the "Goth" from Boston is Polly King.
Who's that on the cover?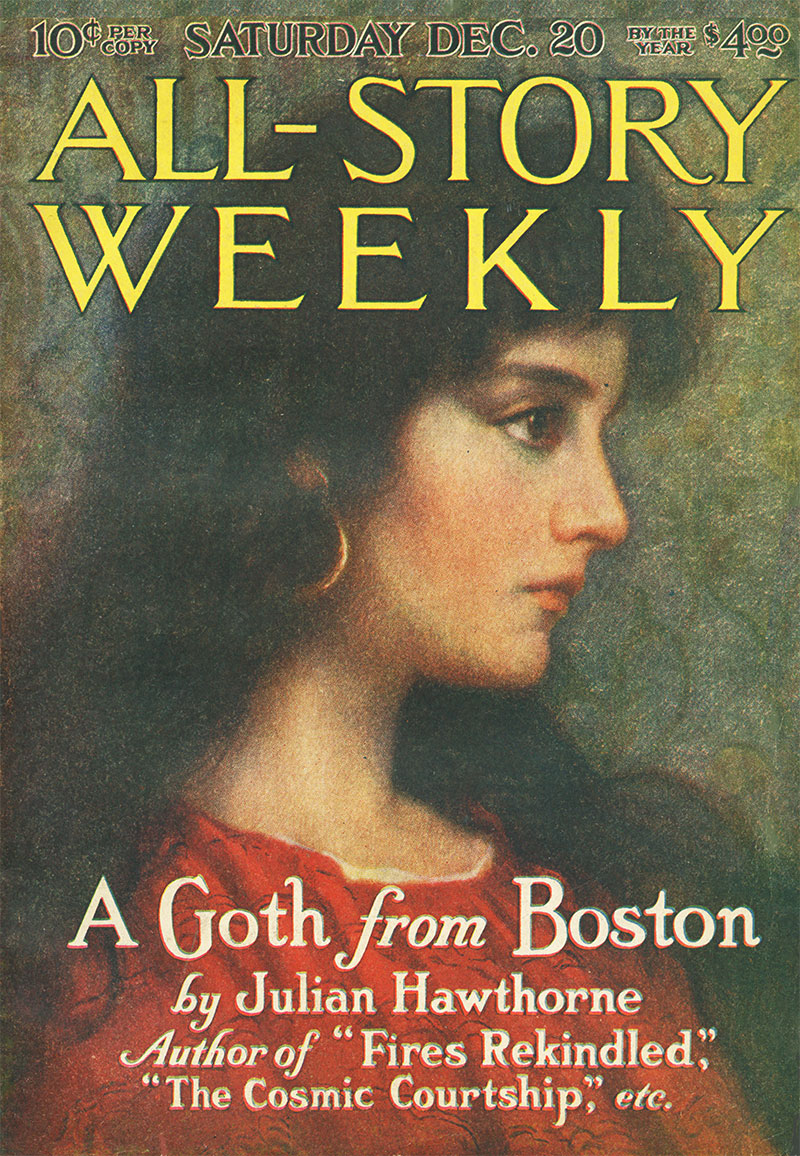 Maybe Martha Klemm, or more likely just a generic portrait that seemed like it would fit the title.
It's hard to see from the original cover that A Goth From Boston is neither a gothic nor a horror nor even really a supernatural story! Rather it is a romantic comedy that features a South Seas adventure.
Martha tries to convince Selwin he should settle down with the lovely but rough girl, stop being stodgy, and take up farming and raise a family. When that doesn't work, Martha and Polly go on an adventure together but keep running into Selwin.
Whether by rail or by ship, every time Martha thinks they're finally off on their own just-girls adventure: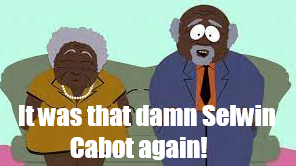 Be sure to check out our Kickstarter to restore A Goth From Boston and the other Julian Hawthorne All-Story Weekly fiction!
Martha Klemm herself is actually more prototypical of a Phryne Fisher-type character.