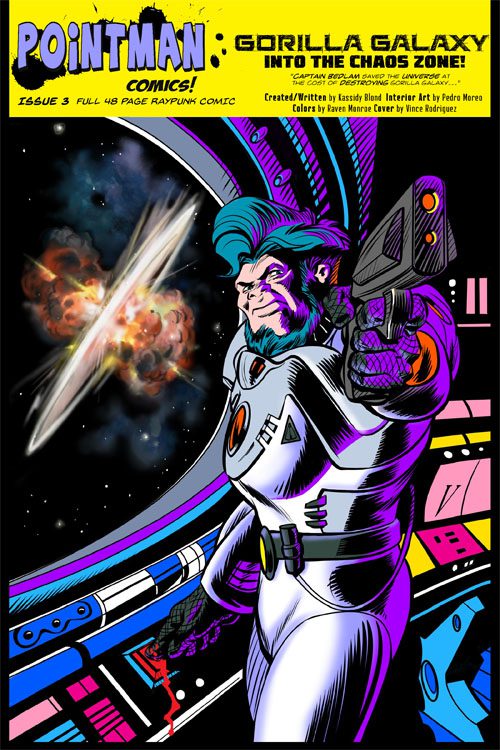 Okay, so, quick review of Pointman Comics. I wish I hadn't been sleeping on these for so long, because I've been mutuals with Kassidy for a couple of years now.
Right now, Gorilla Galaxy is in the spotlight, because the new issue is a full length Gorilla Galaxy story.
Really, though, I'd like to mention the horror stories of the first and second issues. These are both really solid, and the one in the second issue is VERY much in the tradition of the classic horror books.
Leatherfist in issue 2, I wasn't as hot on, but if Kassidy were to spin off a weird horror short series in vein of a Grimm's Ghost Stories, that would be fantastic.
Gorilla Galaxy has a lot of potential as an IP, and I loved the one-off short in the first issue. Kinda reminded me of the classic Aniverse raygun romance stuff. After reading it, I was looking forward to a full-length adventure.
Honestly, though, I don't care for the new art as much in issue 3. One selling point of GG, naturally, is cute girls. But the new art doesn't really show them being cute. It's a matter of taste, obviously, and while the new art is VERY expressive, it borders on grotesque–it would be nice to be able to let the characters have a few panels where they aren't mugging and making twisted, contorted faces.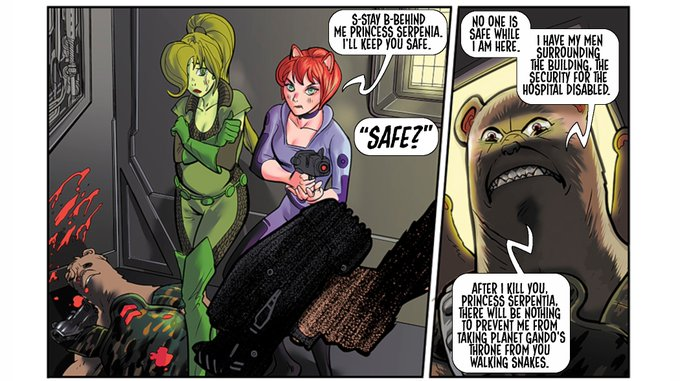 That said, I still plan on supporting Pointman Comics and will stick with Gorilla Galaxy for another issue [though I really liked the first artist better].
Anyway, you can pick up all 3 issues of Pointman Comics here at IndyPlanet.